How do I cancel, edit or change an order?
Orders can only be cancelled or edited by the customer
Orders can be cancelled or edited up until the order is fulfilled. The order cannot be cancelled or edited after the shipping team has fulfilled and processed it.
If you wish to cancel an order, there are three areas to do it:
1) Order confirmation email
When you place an order with us, you will receive a confirmation email. Underneath "View Your Order", click the button named "Edit Your Order". This will open up a window for you to edit or cancel your order.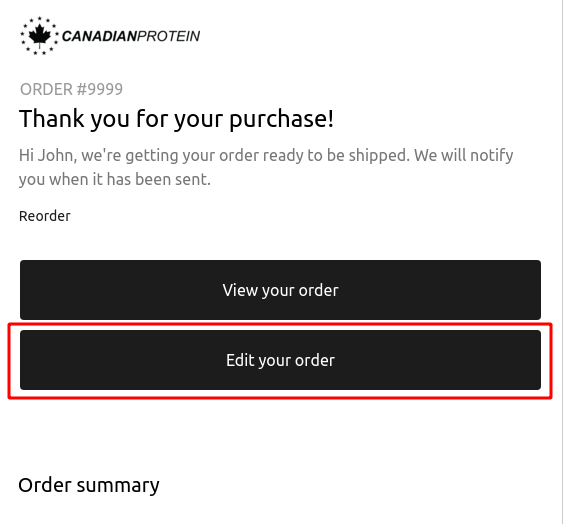 2) On the Order Confirmation page (when you checkout)
When you checkout, you will see a summary of your order. If you wish to Reorder, Edit, or Cancel your order, you can scroll down and click the applicable button.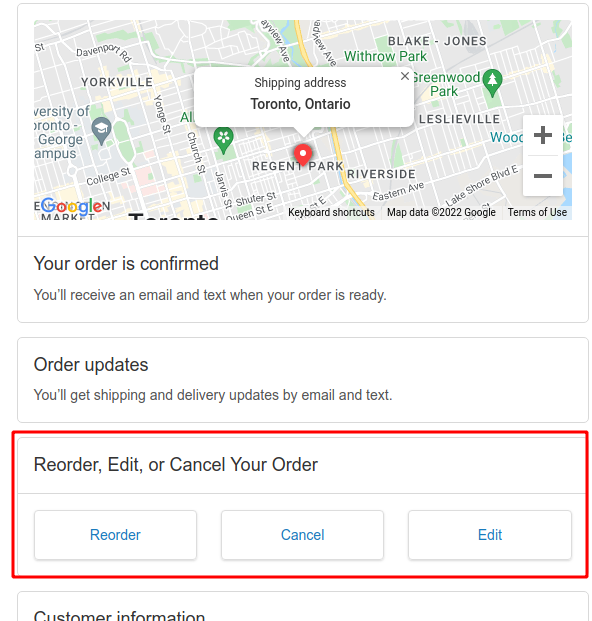 3) In your "My Account"
If you login to your "My Account" on our website, you will see a summary of your orders. On the right-hand side, you will find the place to click for editing or canceling your order.